---
7 January 2020. A Miracle. Finally somebody has taken notice.
30 December 2018. Warwick Castle
30 December 2018. Warwick Castle Interior
11 December 2017. A lunchtime walk around Wellesbourne
3 October 2016. Historic features revealed at the cricket club.
16 May 2016. Wellesbourne House
15 April 2016. Surveyors in Wellesbourne House!!!
22 May 2017. "The Grange" at Wellesbourne Housing Development
March 2016. Wellesbourne's Sports Hall upgrade
10 February 2016. Wellesbourne's Equidebt Ltd offices converted to apartments
12 January 2015. Dog Close, Wellesbourne - Under threat. UPDATE 2018 - Threat Realised
10 January 2015. A walk around Wellesbourne
1 October 2014. Sainsburys (and Aston Martin) arrive in Wellesbourne
13 August 2014. A walk along Chapel Street, Wellesbourne.
Wellesbourne - Peelers Gate Development
January 2014. Low(e)s Lane, Wellesbourne Housing Development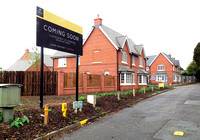 From Autumn 2013. Ettington Park Housing Development near Wellesbourne House.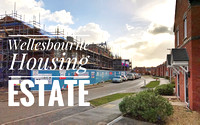 7 September 2013. Porsche Speedsters at Wellesbourne House.
Juliette Gordon Low - Postage Stamps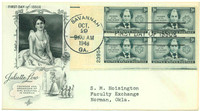 10 May 2013. Discovery at Wellesbourne House.
18 January 2013. A Walk in the Snow. Claverdon to Wellesbourne & back.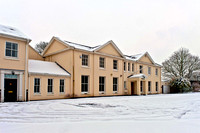 17 January 2013. The snow has started...
27 April 2012. The Presidential Medal of Freedom
25 March 2012. Wellesbourne Girl Guides tribute.
11th March 2012. A Tribute to The Centenary of Girl Scouts of USA
16th February 2012. Stacy Cordery's Biography of Juliette Low is published.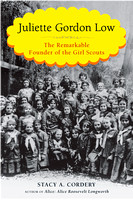 23rd December 2011. Last working day before Christmas.
7th December 2011. Art at Compton Verney
10th November 2011. Thatcher at work in Wellesbourne
2nd November 2011. Charlecote - A further selection.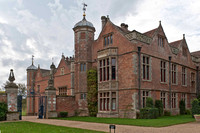 2nd November 2011. The amazing collection of horse drawn carriages at Charlecote.
2nd November 2011. Charlecote Park
22nd September 2011. Compton Verney at dusk.
12th August 2011. Another visitor from Savannah, Georgia.
27th July 2011. Stacy Cordery's Book - a sneak preview...
27th July 2011. Wellesbourne House & village & Walton Hall
27th July 2011. Leamington Spa
27th July 2011. Wellesbourne Church
26th July 2011. Nailcote Hall, Berkswell & Temple Balsall
26th July 2011. Hatton Locks, Wroxall Abbey Hotel & Wren's Cathedral
23rd July 2011. A further visit to Compton Verney with Stacy & Gareth Cordery.
1st May 2011. A visit to Compton Verney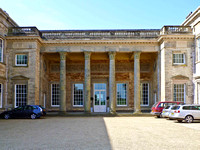 22nd April 2011. The Low's in Leamington Spa
25th March 2011. Walking in the village of Wellesbourne
12th March 2011. Wellesbourne House - 99th Anniversary tribute
7th December 2010. Wellesbourne House in winter
7th December 2010. Interior photos of Wellesbourne House
14th January 2011. Down the stairs to the cellars...
12th February 2011. The Widmerpool Connection
11th February 2011. Wellesbourne House - Coach House
---
© Clive Hanley Photography